Britt's Pet and Animal Taxi Long Distance Travel State Wide
We offer Long distance Travel for your pet Cat, dog, Bird, Rabbit and many more just ask.
We are long time specialists in Pet Transport , Pet Taxi.
Long Distance Work can be booked to close as possible suit your needs but it does have to fit around other work pre-booked.
To best get the day you are after BOOK your pets transport in advance.
We are offering Individual door to door deliveries Statewide and further if convenient.
This is safer for young pups and elderly or agitated stressed pets as the driver has them instantly in his sights.
We are currently offering this for Individual pets or  Pet families.
This service operates at your request and will operate directly from door to door we are happy to travel to start your journey within NSW but charges are based on time, wear and tear and man-hours involved we have handled several jobs over the last 12 months this way and our customers were extremely happy with the result.
Katoomba to Thora
Quakers hill to Kyogle
Heathcote to Canberra
Heathcote to Tuncurry
Tuncurry to Sydney
Central Coast to Orange
Amongst them, We do get around let us Quote for you…
If we have to travel out to pick up a job over 100km callout $150 eg.
Grafton to Sydney $150 callout plus the journey charged at $2 per km back plus any tolls and charges.
Please note Below is not in operation Yet.
If we have demand, we are looking at offering a slightly more shuttle-like service where we will offer the door to door service over a more designated route for passengers up to max. 10 on board at once size permitting going from place to place but always to your door at either end this will make for a more cheaper priced trip but it will still be a little more expensive than some road transporters as its more personalised.
Pets will travel in an air-conditioned car or dog trailer will be air-conditioned and monitored periodically.
For now, numbers are only up to four or a bit more if animals are of small breeds as this is a carload.
Or if other pets need transport too.
I hope we can help you or hope you received the information your seeking.
To enquire or book
Ph 0438 823 392
Email: info@brittspettaxi.com.au
Please refer to our booking terms and conditions page link for terms.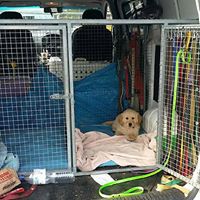 Puppy or Individual Moves whole litters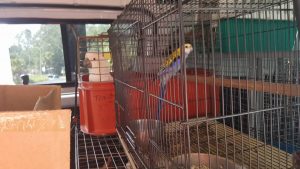 Or menageries birds, cats, dogs, parrots and other small pets.