We are happy to offer Rabbit & Guinea pig boarding at our Lisarow Base only. I am happy to organise a pickup and delivery service from the Sydney Region and Central Coast. They will be housed in runs in an insulated shed with supervised time out in the fresh air in runs.
Pickup and delivery Pricing. 
Britts Pet And Animal Taxi offers Rabbit boarding to Rabbits from Sydney, Central Coast and Newcastle areas inside and outside of School holidays.
Pick up and delivery cost $70 Each way when in Sydney .  All Pick up and deliveries will however, be scheduled around our other work so as your rabbit is travelling for the least possible time.
If I have to pick up or deliver without other work on the fee will be increased to cover costs Min.$100 each way.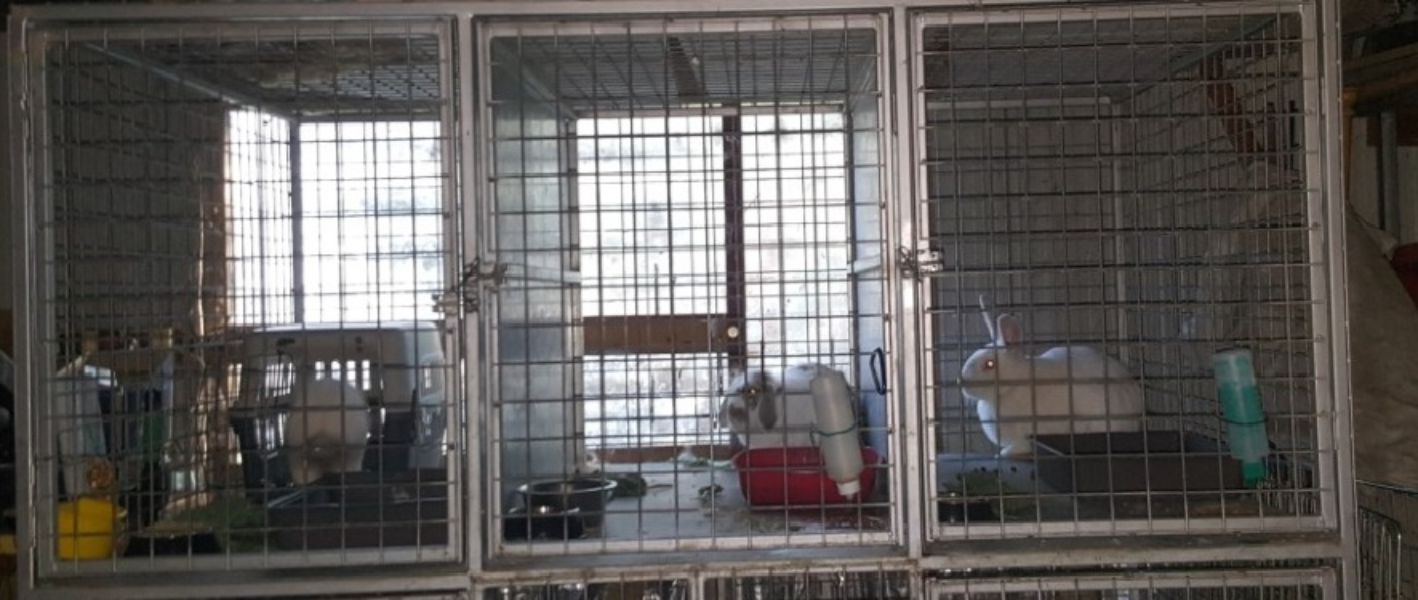 Rabbit Boarding. 
Rabbit Boarding is offered at a cost of $ 24.00 per Rabbit per Calendar Day.
FROM; $192 per Week.
You supply all the food.
Any extra food purchased will be charged for.
Any extras given will be charged.
We supply Food: $25.00 per Day per Rabbit (we supply it all). $200 per week.
Fees are charged per Calendar day (Day in and day out)
Pricing Change
Price rise 1st Oct 2021. $24 (own food) /$26 (food supplied by me)

ALL RABBIT BOARDING OVER XMAS PEAK PERIOD. 
Peak Period Time.(10 Dec to 30 Jan)
WILL BE $27 Per RABBIT PER CALENDAR DAY .
(this charge is food supplied or not.)
A Diet sheet is to be filled out so as we feed only foods they are happy to eat.
With our Rabbit boarding, we offer short and long stay boarding.
But we need to know dates in and out at booking,
As this is secondary to my main business, I cannot offer to board for work days only.
It's not a day care service I'm afraid.
If this is what you are looking for please try a vet or a specialized kennel with full-time staff and hours of operation.
I prefer rabbits that are desexed.
Vaccinated is essential .
Presentation of vet records of vaccination etc. is a must.
Visiting of rabbits during their stay is very unsettling for your bunny so is not recommended.
I am not always home all day as my main business takes me on the road and away for larger periods of the day.
All deliveries and pickups need to be organised in advance and scheduled so as to fit with my day.
This said a bunny boarding with me gets a good, fun time with plenty of care.
Fees need to be paid at the start of stay in full to the day out. Extra food etc. will be charged at end of stay.
If you are bringing food any extra food needed will be charged at departure.
Conditions of stay.
All bunnies left here after the terms of their stay with no contact from you will be surrendered to avoid any neglected fees and charges if contact is not possible after 12 days of scheduled departure date. We will try to contact you but if no one is reached and a bunny is seemingly abandoned we have no choice.
I am happy to look after your pet with these small conditions in place for the benefit and comfort of your pet.
I hope we can help you with your boarding needs.
Closed Xmas day boxing day new years day and all Public Holidays.
Closed Sundays.
Any pickups and deliveries will be organised around my schedule for a particular day (weekdays only). No pickups Sunday.
To book or enquire please Call 0438 823 392
Rabbit Boarding Sydney
Rabbit Boarding NSW
Rabbit Boarding Central Coast